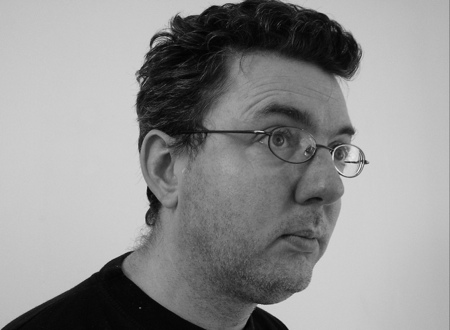 Peter Kerry
Television credits include Children's Ward, Big Meg Little Meg, MI High and Emmerdale. On radio, he has worked on The Archers as well as creating the sitcoms North East Of Eden and Men Of Intelligence along with dramatising the novels of Giovanni Guareschi, Terry Pratchett, E Nesbit and Julie Myerson. He has also one novel published, The Scribe.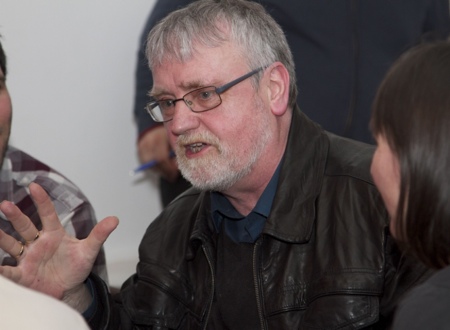 Trevor Suthers
Trevor has had more than sixty plays produced, ranging from monologues to musicals, children's theatre and sketch shows as well having written for Coronation Street and Eastenders. He has had a number of one-act plays both staged and broadcast in the US and many of his plays are published online. He founded the Reallife Theatre Company way back in 1992 whilst writer in residence at The Green Room in Manchester.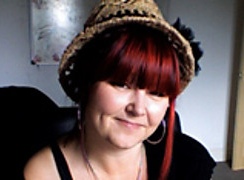 Lindsay Williams
Lindsay Williams is a BAFTA nominated UK television and theatre writer. She has written over eighty episodes of prime time TV including many episodes of Emmerdale and EastEnders. She has also written for radio and her first Afternoon Drama 'A Little bit of Latitude' was broadcast on Radio 4 in 2012. She also writes regularly for the stage and is a big fan of the short format. She has been part of part of JB Shorts from the start and has written short plays about diverse subjects ranging from earthquakes, to Iranian nuclear politics, to Lady Gaga, and wedding dresses. Lindsay is also part of the production team for JB Shorts and has spent countless hours in meetings listening to James Quinn and Trevor Suthers row over seating arrangements and ticketing issues. It's every bit as exciting and glamorous as you'd imagine.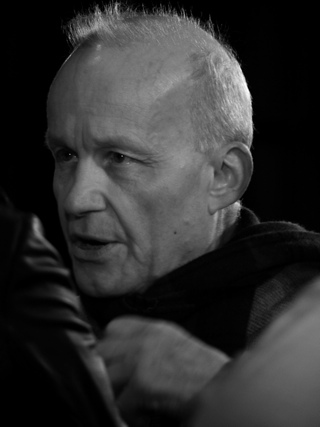 Photo by Richenda Carey
Roger Haines
Roger has been awarded the Horniman award for his contribution to theatre in the North West. For the Library Theatre, Manchester he directed productions of Into the Woods, (Manchester Evening News Award Best Production of a Musical) Assassins, (TMA Award Best Production of a Musical) Company, A Funny Thing Happened on the Way to the Forum, A Little Night Music and Sweeney Todd, as well as the European premières of William Finn's March of the Falsettos (MEN award Best Production of a Musical) and Sophisticated Ladies, both of which transferred to the West End. As musical supervisor for the company he was responsible for the European premières of Sondheim's Merrily We Roll Along, Follies and Pacific Overtures.
Roger has also directed national tours of Steel Magnolias, Driving Miss Daisy, (TMA Award Best Touring Production) and Neil Simon's Laughter on the 23rd Floor, (MEN Award Best Production of Play) which he also directed in the West End, starring Gene Wilder.
Roger directed Charlotte's Web for Birmingham Stage Company at Derby Theatre. He also directed national tours of Calendar Girls, The Full Monty and The Girls by Gary Barlow and Tim Firth. He directed the highly acclaimed world premiere of the musical The Go-Between (TMA Theatre Awards UK Best Production of a Musical 2012) for West Yorkshire Playhouse, Derby Live and the Royal & Derngate, Northampton. He has since directed it for the West End with Michael Crawford playing the leading role.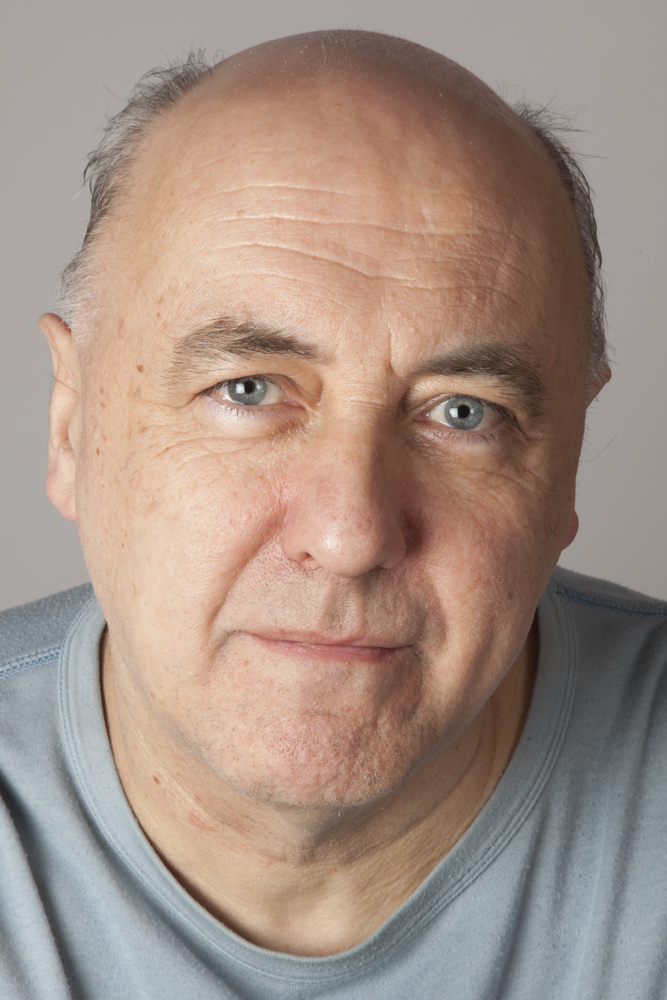 Photo by Len Grant
James Quinn
As an actor, James has appeared in theatres all over the country including Old Vic, Sheffield Crucible, Royal Exchange, Birmingham Rep. Greenwich Theatre. Library Theatre, Bolton Octagon and many more.
On TV, James has played returning characters in Early Doors, Coronation St, Fat Friends, Red Cap, Hollyoaks, New Street Law, Emmerdale & Drop Dead Gorgeous - and guest roles in various other shows including, Dr Who, Scott & Bailey, Shameless, Dalziel & Pascoe, See No Evil, Buried, Clocking Off, Heartbeat, New Statesman, Casualty.
As a writer, James's 'JB Short', 'At The End Of The Day', became BBC Radio 5Live's first ever drama commission whenh it was performed live on the Colin Murray Show in 2011. James's first stage play 'Twenty-20' received its World Premiere in Summer 2010 at The Stephen Joseph Theatre, Scarborough and James has recently been commissioned to co-write a new stage play about Edward Rushton – with John Graham Davies.
For BBC Radio, James wrote and played the title role in three series of his Radio 4 comedy, 'Sir Ralph Stanza's Letter From Salford' and has performed in many R4 comedies and dramas. In addition to his acting and scriptwriting work, James has spent two spells as 'Writer-in-Residence' at HMP Manchester ('Strangeways'), 2000/1 & 2005/6 and is a matchday commentator on FC United of Manchester TV and Radio.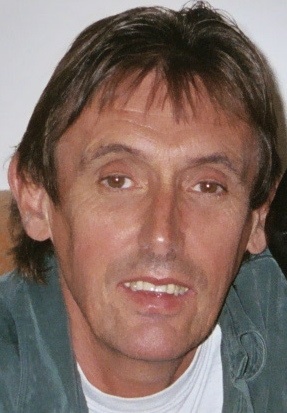 Dave Simpson
Dave Simpson started his writing career with the BBC and has had in excess of 30 radio productions broadcast before moving on to TV where he wrote for The Bill, Coronation Street and was an Emmerdale writer for five years. In recent years, however, he has developed his career in theatre and film. He has had in excess of 18 stage plays performed, the most successful being GIRLS' NIGHT OUT, which toured for three years and transferred to the West End in 1998, and also toured for 20 weeks in 2010, and more recently, THE NAKED TRUTH which finished its 5th tour in 2011. He is currently working with Producer, Bill Kenwright, on a new stage musical, THE GOLDEN OLDIES and has just had another stage play optioned, GIRLS' NIGHT IN, for a possible tour next year.
He currently has two feature films optioned, RAVING BEAUTIES, produced by Mark Forstater, to be directed by Paul Hills and WHATEVER LOVE IS, produced by Jeffrey Taylor of StageScreen Productions and to be directed by Douglas McKinnon. He is currently co-adapting the novel, NICHOLAS DANE, written by the award-winning teen novelist, Melvin Burgess.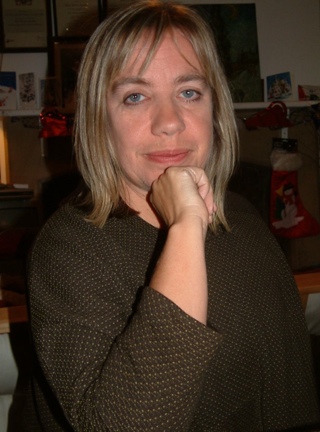 Diane Whitley
Diane is an experienced scriptwriter, showrunner, script editor and producer. She worked as development producer and head writer/showrunner on Series 1 and 2 of the RTS and BAFTA nominated hit gothic teen drama, HOUSE OF ANUBIS, which Lime Pictures and Studio 100 produce for Nickelodeon US & UK. She also wrote a feature length special of the show as well as kicking off Series 3. More recently she has been writing on the brand new CBeebies show TOPSY AND TIM for independent company, Darrall Macqueen. Her previous work includes writing and producing for Granada Kids on shows such as GIRLS IN LOVE, THE WORST WITCH, 24 SEVEN and BIG MEG LITTLE MEG and writing for the BBC on shows such as GRANGE HILL, HOME FARM TWINS, and BEAR BEHAVING BADLY. Di has a number of original series ideas in development and recently won development finance from Creative England to develop a feature film, GIRL MISSING, which she will write and produce. Diane – along with co-writer Danny Spring - has also just been commissioned for a major new live action CBBC drama.
Hannah Ellis Ryan
(Associate Producer)
Hannah Ellis Ryan is a producer who co-runs her own theatre company, Play With Fire Productions. Play With Fire recently debuted at Hope Mill Theatre with Lyle Kessler's Orphans. Hannah is an in-house producer for specialist engagement company: Ziggy's Wish, alongside her freelance production and acting work. Hannah is thrilled to be joining the team of JB Shorts. Twitter handle: @hannahellisryan
John Chambers
When John co-founded J.B. Shorts with Trevor Suthers it squared the circle in that he started his writing career having one-act plays performed by Pan Theatre, in PUBS, in the early '80s. Dave Simpson and Di Whitley were amongst the founders of Pan.
John subsequently went on to write over a hundred hours of tele (from soaps to children's drama plus 4 thirty minute plays for BBC2). His stage plays have been premiered around the northwest (Contact, Octagon, Playhouse, Dukes, Coliseum & Library Theatre where he was Arts Council Dramatist).
Throughout he's always returned to one act plays – due no doubt to his low boredom threshold. He is currently working on a series of one act plays under the title "Lives – Lived and Imagined". Research on some started 15 years ago! They are now beginning to appear online and are getting productions in the UK, North America and Australia among others.
His work is mostly of a radical bent.
James Mason
(Chief Technician/Lighting Designer)
James is a freelance theatre technician, lighting designer and stage manager, based in Manchester. He has worked with JB Shorts since its fifth incarnation.
James graduated from the University of Manchester in 2008 with a BA(hons) in Performance Design and Management. Since then, James has gone on to work in a number of venues in and around Manchester.
James was responsible for designing the lighting for the highly successful world premier of Blind Date at the Bolton Octagon, where he also acted as Stage Manager. James has worked on various projects in venues in and around Manchester, including the Capitol Theatre (Three Sisters) and the Zion Arts Centre (Jane Eyre), as well as a number of Fringe productions.
Tom Collins
(Sound Engineer/Stage Manager)
Since graduating from the School of Sound Recording Manchester in 2012, Tom has worked on gigs, live events, seminars and theatre all over the city. Since joining the team in 2013 for JB10, Tom has done both sound design and operation for each subsequent JB Shorts, as well as being Assistant Stage Manager.Tom's other ventures include producing Podcasts, online instructional videos and other multimedia educational products and studying music.